So today I attended 'Convergence - Art & Fashion' exhibit organised by the Bajaj Capital Art House which showcased the works of prominent Indian fashion designers and artists.
Gaurav Gupta. J J Valaya. Little Shilpa. Malini Ramani. Manish Arora. Manish Malhotra.Play Clan. Rajesh Pratap Singh. Ritu Kumar. Little Shilpa. Varun Sardana displayed their fashion-art pieces, some dresses, some artifacts.
Finally got to see ' Tropical Butterfly', the exquisite technicolor dress, part of Manish Arora's Pop Art collection, features over 1000 individual butterflies that glow in the dark and took over 3 months to complete.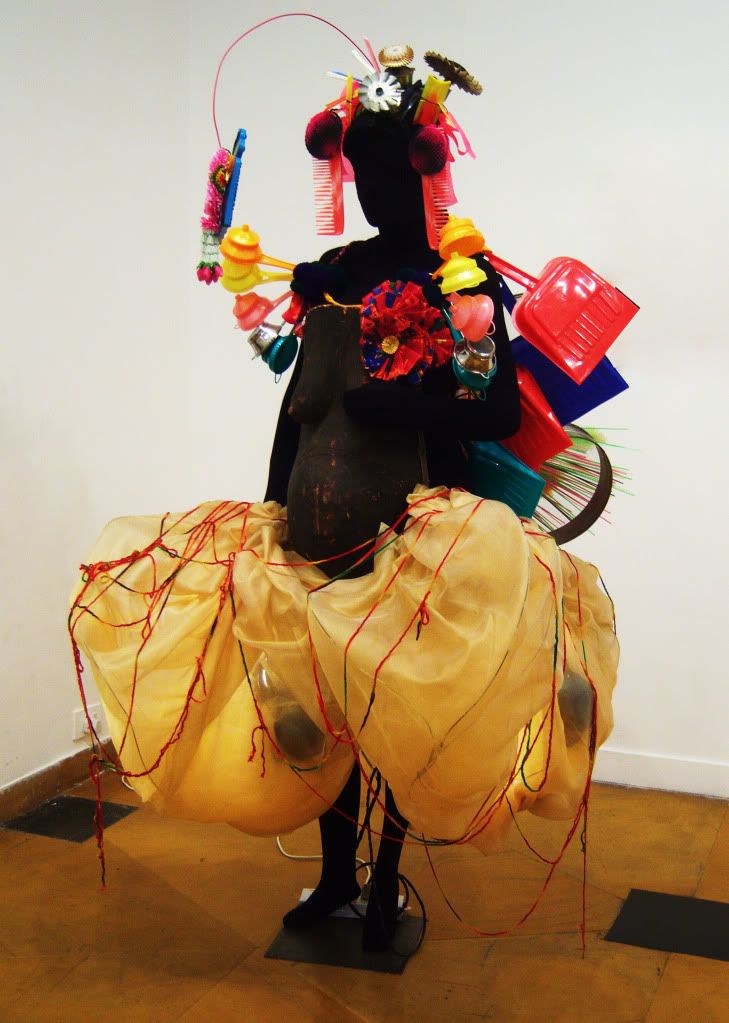 Little Shilpa's fantastic kitsch number with lots of combs, dust-pans,tea-strainers and her signature fabric origami flowers. This ones all about the multitasking woman.
Cube faced Kathakali and indian demons were displayed by Play Clan. Inside-out thinking of the box, lietrally!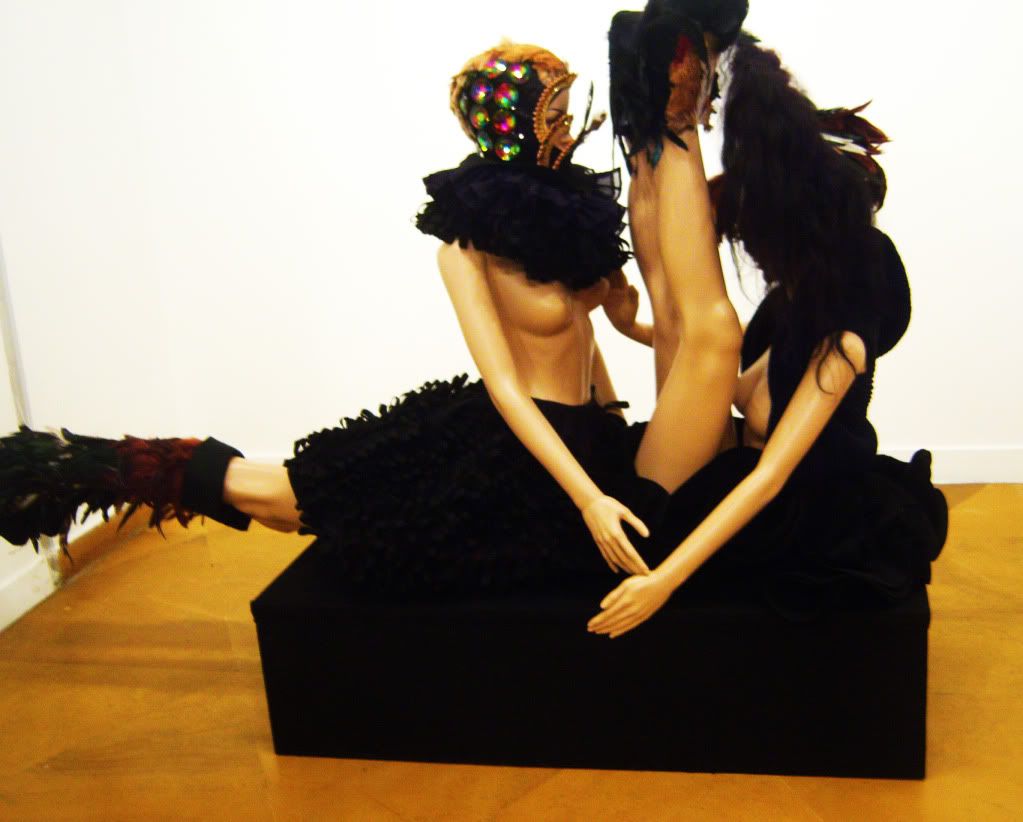 Rather kinky installations by Varun Sardana.